I ride my bike from Stubbenkammerstraße to Prezlauer Allee in the mornings. Turning right onto the bike path I follow Danzigerstraße and there its comfortably all the way straight. I cross Greifswalderstraße and take a look at the Volkspark.

After crossing Landsbergerstraße its all the way downhill and I stop pedalling right until Frankfurter Tor. I continue riding down Warschauerstraße, past the S-Bahn and across the bridge opening up to a spectacular view across the railway tracks and plains. Next is the Oberbaumbrücke, offering views of the river and towards the city. From there I turn into Falckensteinstraße and Schlesischestraße where I tend to use the bike path on the left to get to house No. 27.

The destination of my little journey is an industrial complex where I park my bike.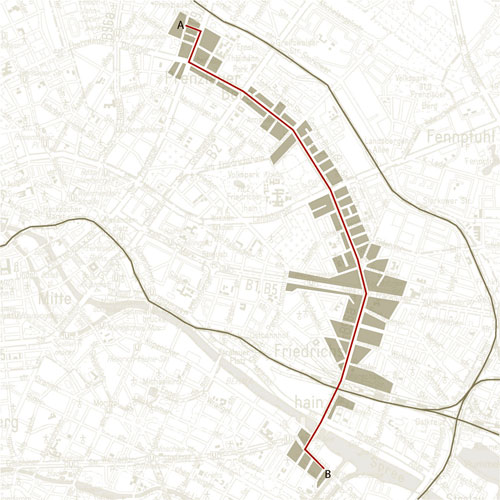 JK
submitted by JK, 31 year old male
20-25 min, bicycle, 5 times a week